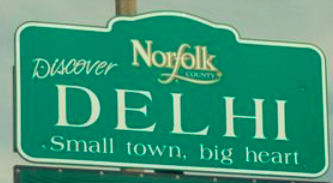 P.O. Box 11, Delhi, Ontario N4B 2W8
94 Church Street West
Delhi
Ontario
N4B 1V8
CA
Connecting and growing our businesses together
About the Chamber
We are a non-profit organization made up of local member businesses, professionals, service groups and individuals. The Chamber works together to ensure a healthy economic base that benefits the entire community. The Chamber exists to:
Advance existing businesses and attract new businesses
Influence public policy and governments in support of a healthy business climate
Provide valuable support, tools and programs for it's members
Our Vision
To achieve strong and sustained economic and community growth for the Delhi area
Our Mission Statement
To enhance our current economic and community base by promoting and supporting our member businesses and attracting new business.
Chamber Affiliations
Delhi